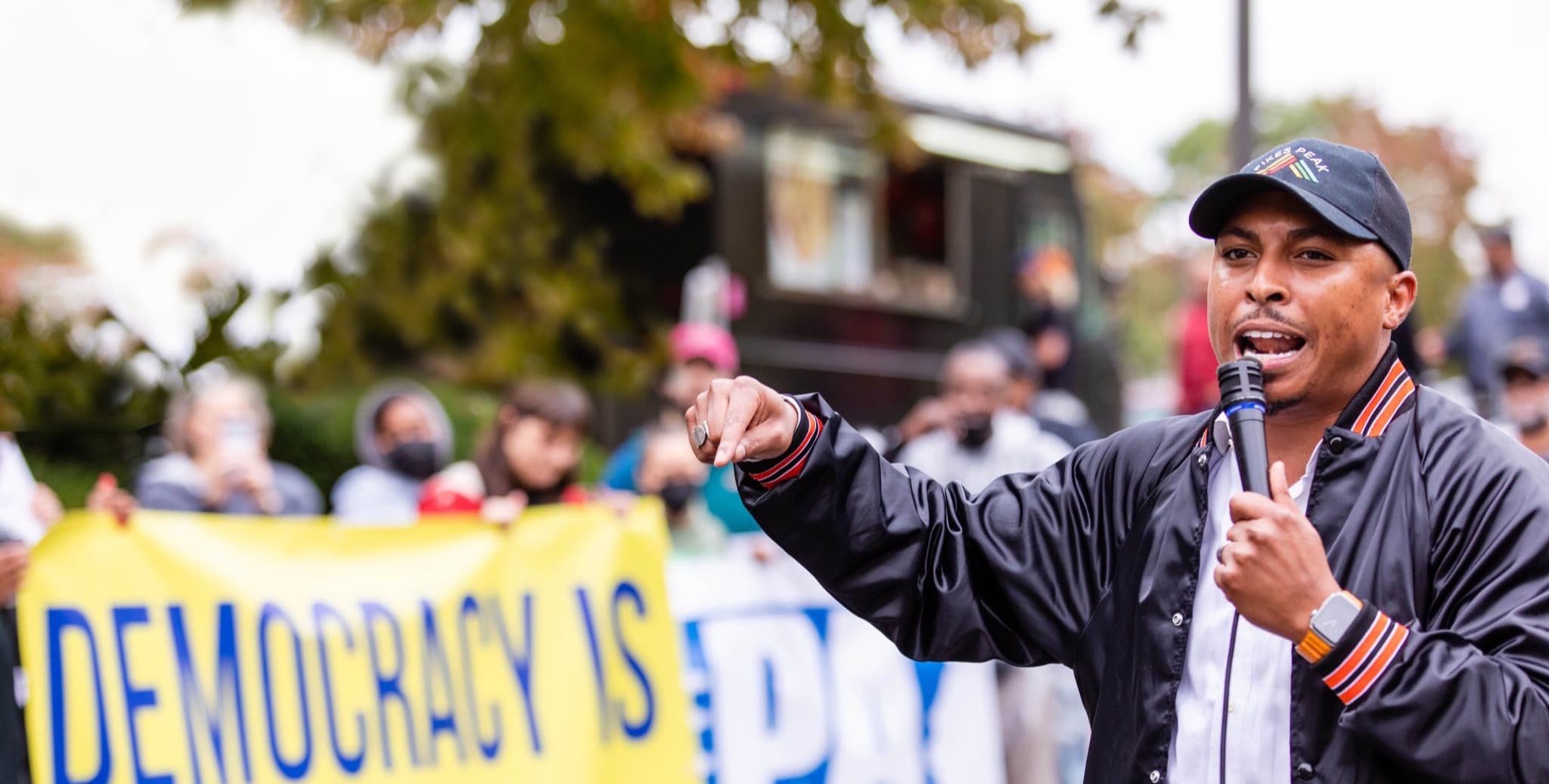 Latest Campaign Developments
So much is happening right now. Write a couple lines to get your readers excited for it.
NEWS ARTICLE
Philly Democrats expel member for Working Families Party support, as 100+ Dems sign WFP endorsement
"As elected Democratic committee people in Philadelphia, we are proud to support Councilmember Kendra Brooks and Nicolas O'Rourke for CityCouncil. If we don't elect Kendra and Nic on November 7, their seats will be filled by Republicans. With Republicans stripping away rights to abortion care in states across the country, removing books from school libraries across PA, and refusing to accept the decisions of votes rights here in our city, we cannot allow them to win back power in Philly."
PRESS RELEASE
Abortion Rights Groups & Activists Endorse Kendra Brooks & Nicolas O'Rourke for City Council
Planned Parenthood PA PAC & PhillyNOW endorse WFP's efforts to shut Republicans out of City Hall in November
NEWS ARTICLE
What to know about Nicolas O'Rourke, the pastor trying to earn a second Working Families Party seat
A longtime progressive organizer, he's been endorsed by a raft of prominent Democrats.
NEWS ARTICLE
Philly Dems Support Nic and Kendra
NEWS ARTICLE
Working Families Party Candidates Break 2019 Fundraising Records
Over 70 percent of donations came from small donors giving $250 or less.
NEWS ARTICLE
The rise of the Working Families Party in Philly | Morning Newsletter
The progressive Working Families Party is not shy about its intentions in November. Its candidates are vying to win a pair of Philadelphia City Council at-large seats and explicitly intend to oust Republicans from City Hall.
Reminder: Incumbent Working Families Party member Kendra Brooks became the first third-party candidate to win a seat on Council in 70 years in 2019. She's been more progressive on policy than most of her Democratic colleagues, backing proposals like rent control and a "wealth
NEWS ARTICLE
John Fetterman Is Endorsing Kendra Brooks and Nicolas O'Rourke for City Council
In a historic move, the Democratic U.S. senator is backing multiple third-party candidates in Philly's council race. The move could further erode Republican influence in the city.
"I'm endorsing Nicolas O'Rourke and Councilmember Kendra Brooks for Philadelphia City Council," Fetterman told Philly Mag. "I'm proud to support this slate and join the big coalition they are building. As Senator, I want partners in government in Philadelphia and throughout our commonwealth who are champions in putting
NEWS ARTICLE
Meet Nicolas O'Rourke, a Working Families Party candidate running for Philly City Council
The Working Families Party is fighting Republicans for two seats on City Council that represent the city at-large.
The Rev. Nicolas O'Rourke is a pastor, but he proudly says that Philadelphia needs "more than thoughts and prayers" to address gun violence, housing, and climate change — all of which he sees as crises.
"We need courageous leadership," he said. "We need a compassionate vision in our governance."